Trees are one of the most helpful plants on Earth. They are an important part of ecosystems everywhere, providing habitats as well as food for numerous animals and organisms, including humans.
They help clean the air around us, provide us with breathable air, and give shade during the hotter seasons. Throughout the years, trees have been cut down for various reasons from the need for timber or to create additional space. We've seen how this can be dangerous for the environments and for humans too when it's an unbalanced approach.
Here are a few simple ways you can help support and protect the trees in your neighborhood and beyond!
Plant a Tree in Your Yard or Neighborhood
The first way you can help is the obvious way… plant a tree in your yard or local neighborhood! Planting trees is not only beautiful, but it can also provide shade in your landscape and local community. You can enjoy the outdoors while protecting your skin from the harmful UV rays and hot temperatures. Being able to watch a sapling or young tree grow into a large, extravagant tree is a beautiful and exciting process too.
You can also become an advocate or activist for protecting trees in your neighborhood. Talk to your neighbors or residents in your community or to your local government (Parks Department, Department of Natural Resources, etc.) to see what you can do. Maybe it's planting a new tree, discovering ways to take care of them, or simply monitoring the health of trees on your street. Invasive species, like the Emerald Ash Borer, can cause healthy trees to weaken.
The more people we have looking out for local trees, the better it is for everyone!
Volunteer with a Local Organization
Getting involved is the next step in helping the trees in your neighborhood. If you are passionate in saving trees as a bigger picture rather than just your yard, volunteer with local organizations that plant trees and restore degrading ecosystems. Land trusts conserve land and often need volunteers to help restore and maintain healthy forests.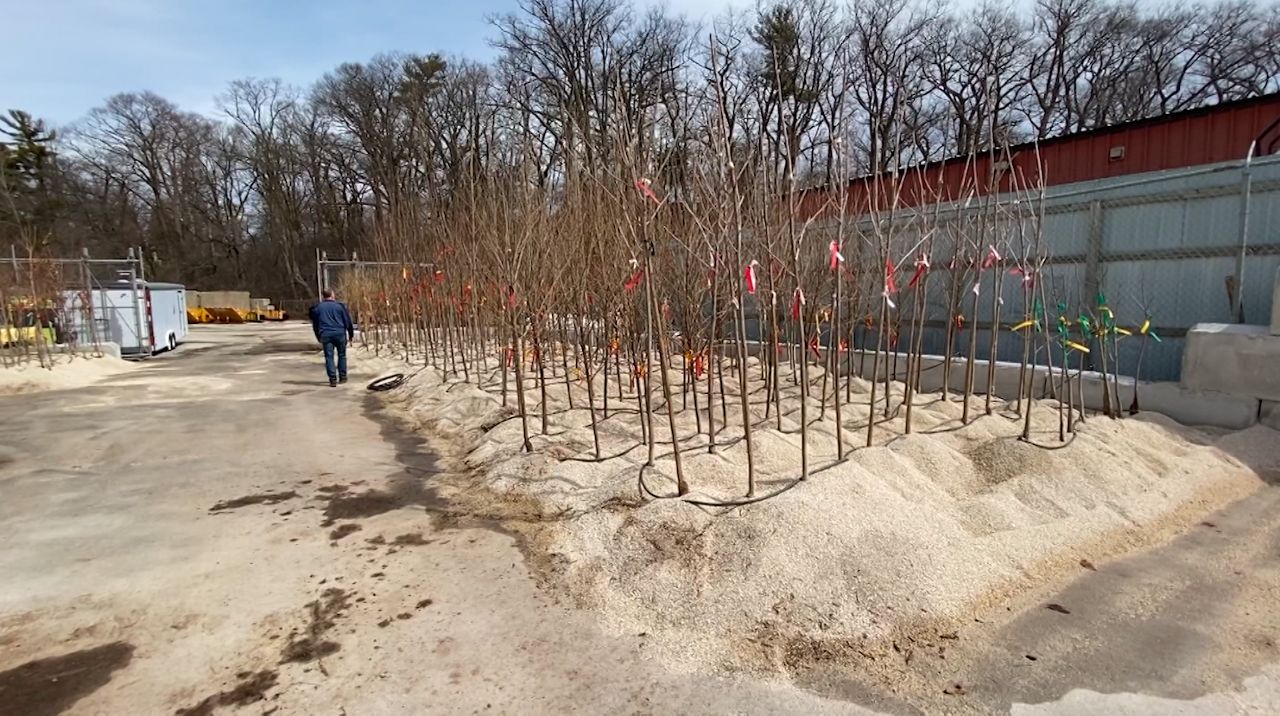 You can look for an organization or several organizations in your area to help plant trees and advocate for urban forests and parks.
Consider speaking up in your own town to persuade them to participate in the Arbor Day Foundation's Tree City USA program. This program works with towns and cities to help improve their urban landscapes.
Donate to Larger Efforts
Sometimes it's hard to find the time to dedicate to local campaigns in your neighborhood to help trees and urban forests, and that's okay! You can always donate to tree-planting efforts in your state or in other parts of the world. You can find projects that work to restore native forests that have been decimated by logging industries or other human-made problems. When you donate, take the extra steps to research the organizations and make sure that the promises made by the organization will be kept.
Sign up for weekly or monthly updates on their efforts, campaigns they're running, and other projects your donation is supporting. This will help show whether your donation is funding an important cause.
Stick with It
Helping the trees in your neighborhood is not a one and done. It takes perseverance and a little extra love and care.
To learn more about how trees provide habitats to animals and other living organisms, check out our ongoing exhibit, Habitat, at the Garden! You'll discover the countless ways trees are a part of ecosystems, including nest-building, fungi habitats, and how dead wood is used by thousands of species.
Looking to get more involved in Wisconsin? Wisconsin's Department of Natural Resources offers a listing of organizations dedicated to tree protection and preservation.
Want to plant more trees at home? Here are some gardening and landscape how-to resources:
Sources: